Vacuum assisted pumps: DG066P 6"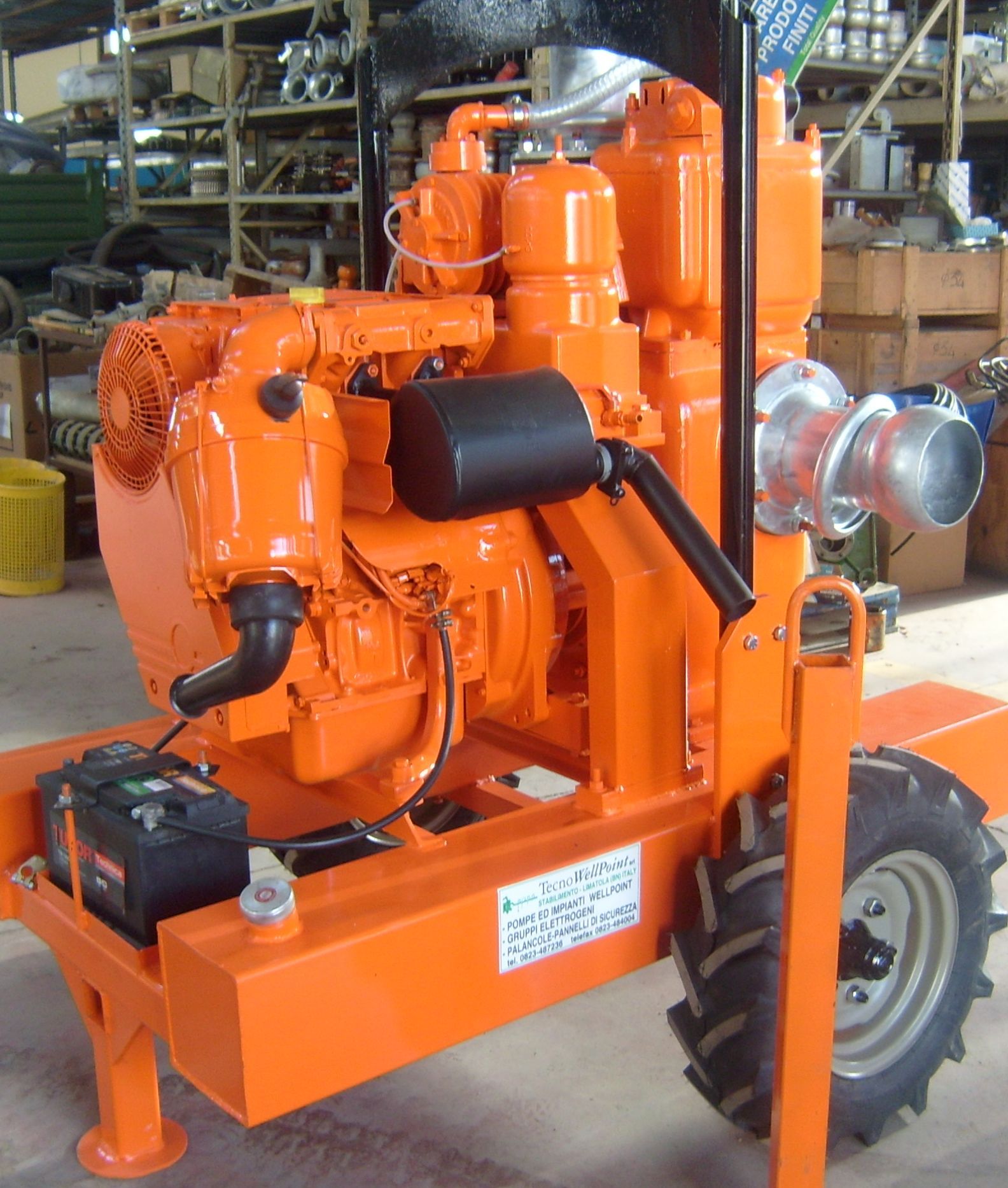 MODEL

Tecno Wellpoint DG066P

SIZE

6" X 6" UNI 1882 TL flanged ports

CAPACITY

SUCTION

6000 – 5000 – 3000 LT/MIN

HEAD MTR

4 - 6 - 8 MTR

SUCTION DEEP

7 MTR

SPEED

1800 RPM

MAX. HEAD

28 M at 1800 RPM with capacity = 0 m³/ H.

OUTLET

6 inch. with counter-flange complete ball coupling male. Mounted on the pump.

PUMP BODY

Heavy duty of cast iron mechanical G25 with holes for the packing and run out, easily open.

IMPELLER

Bronze open impeller to allow the pumping of solid. Solids handling max diameter 60 mm, screwed down on the shaft with self-locking nut without cotter.

FLANGES

The front and rear wear plates are made of S.S.

WEAR PLATES

Replaceable cast iron wear plates with abrasion resistant rubber .

NON RETURN VALVE

Made of nitrile rubber with textile inserts anti-oil,

valve seat made of cast iron , mounted on the pump casing.

AXIAL SEAL

Mechanical dia. 60 with rings made of widia-widia for use with muddy and salty water .

Not requiring lubrification or maintenace.

ENGINE

Diesel engine type VM SUN 2105 or Deutz , 2 stroke, 32 hp , air cooled, capacity 1992 cm³, electric start.

VACUUM PUMP

Air capacity 75 m³/h. coupled through V-belts to rear PTO engine with coupling guard.
---
Download Area
---
Contact:
Address: via linara 6, 82030 Limatola (BN)
Telephone:+39 0823.484059 & +39 0823.487236
Fax: +39 0823.482982
P. IVA: 01190620623
Email: info@tecnowellpoint.com
---

First Open Day: The company open house - April 14, 2013
15 July 2014
On the occasion of the 30 years of Group D'Angelo, Sunday, April 14, 2013 from 8:30 to 19:00, the company organizes its 1st Open Day.
»
Read news
---