Company
History

Tecno Wellpoint began as a family business and goes today, the third generation, respecting the tradition and passion of the past.
Close to the customer and a spectator of the problems that entails the creation of a work, Tecno Wellpoint over the years become synonymous with reliability and safety.
The company, founded by Giovanni D'Angelo began as a small service company for rental self-priming pumps and wellpoint systems .
Specializing in the field and always in search of new techniques, Tecno Wellpoint is today synonymous with certainty for builders and the industry, not just as capable of addressing the problem but to solve it.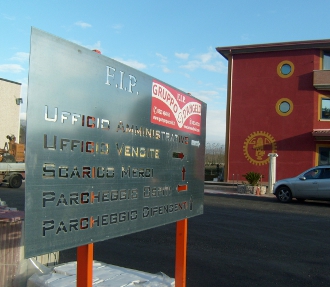 In 2003, she became a manufacturer of Self-priming Pumps and vacuum assisted Pumps, entering the market a line of pumps for safe, reliable and cost.
Today has been on the national and international markets and its products are recognized on a par with those of the great leaders in the industry.
The enthusiasm and entrepreneurship continue to exist and the farm co-exist with other factors mean that it presents to the public and the market again as a family close to the practical problems of the sites.
Staff
Our team is made up of experienced engineers, geologists and geotechnical, ready to provide continuous and qualified care on the uses and applications of our different drainage systems.
We can make using our equipment and specialized workers, studies, works that allow you to find the best solution in the area of dewatering.
Thanks to the highly professional and motivated human resources, a financial instrument and a technologically advanced machines as well as a wealth of valuable experiences, we are able to solve any problem presented by our current and future customers, both private and public entities.
Location
Visualizzazione ingrandita della mappa
---
Download Area
---
Contact:
Address: via linara 6, 82030 Limatola (BN)
Telephone:+39 0823.484059 & +39 0823.487236
Fax: +39 0823.482982
P. IVA: 01190620623
Email: info@tecnowellpoint.com
---

First Open Day: The company open house - April 14, 2013
15 July 2014
On the occasion of the 30 years of Group D'Angelo, Sunday, April 14, 2013 from 8:30 to 19:00, the company organizes its 1st Open Day.
»
Read news
---